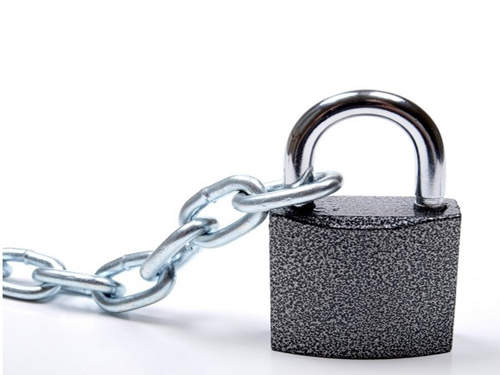 Locks and the people's production and life are closely related to the lock industry has developed rapidly in recent years, China has become the world's largest producer of locks, and has formed the four major production bases, Wenzhou, Zhejiang, Zhongshan, Guangdong, Shandong and Shanghai. With the further increase in the lock market cake, hardware lock SMEs will face more opportunities and greater competition. The development of new products in the lock industry has improved in terms of product technology and grades, but not many high-end products.

In recent years, some domestic large-scale lock enterprises have begun to enter the ranks of developing high-end smart locks, and domestic high-end locks have gained momentum. The development of lock products is to follow the market. As long as the market needs, lock companies must also develop and occupy the high-end market. With the continuous deepening of China's opening to the outside world and the acceleration of the development of high-end buildings, the market for high-end locks has great potential for development, and a large number of high-end enterprises will surely emerge.

The continuous development trend of the lock industry in China requires quality and technological change

Research Reports on Locks You May Be Interested in: 2014-2020 Market Forecast of Supply and Demand in China's Lock Industry Market Trends Survey of Global Fingerprint Lock (Smart Lock) Industry and Investment Development in 2014-2018 2014-2019 China Lock Security Industry Market Status and Investment Strategy Analysis Report 2014-2019 China Lock Industry Market Status and Investment Strategy 2014-2018 Aluminum Alloy Lock Industry Future Forecast Report View More Reports China is Still a Developing Country, Lock Manufacturers SMEs dominate, and low-level redundant construction is very serious. For lock companies to develop, they must first start with product, quality and brand. To lay a solid foundation for cash + strength, with a certain amount of capital to better develop some high-end products. At the same time, lock companies should step up efforts to adjust product structure, be market-oriented, look for entry points, vigorously carry out scientific and technological research, form their own core technologies and patents, and accelerate the development of new products through integrated innovation and introduction, digestion, absorption, and innovation. Strength.

With the arrival of the knowledge economy, the global economy, the arrival of the information society and changes in the competitive factors, China's lock industry is facing a crisis in the international market competition. From the overall analysis, there are many small and complete production companies with independent intellectual property rights and patented high technology. There are few lock companies, resulting in extremely unstable quality and poor quality products flooding the market.

China's lock-making industry should have an overall organizational goal, and scientific and technological progress can be improved steadily year by year. Products such as product structure, product quality, technical equipment, innovation capability, and talent structure are all indispensable. Locks are a necessity for people's lives. They are daily-use hardware, and at the same time they are a class of security products. The development of this industry is good or bad, and it is related to the security of every family, unit, and public place.

In today's increasingly competitive international market, if China's locks are still not innovative and stop moving, they will be eliminated by the international market. Locking companies should actively adopt new materials, pay attention to product modeling and artistic decoration, and gradually use computer electronics, information, biometrics, nanomaterials and other advanced technologies to graft on the traditional lock industry, and strive to develop new products with market prospects, and Breakthrough in performance. Such as residential high-grade mortise lock series, car lock series, civilian lock series, anti-theft lock series, rolling code remote control series, high-end mechanical and electrical integration IC card smart lock, TM card lock, shot lock card lock series, biometrics Characteristic lock series, etc., can be reformed in the process, technological innovation, and gradually mature.

The threshold for entry into the lock industry is also very low, and generally there are 10 million yuan of funds, contact several processing plants, and then call a few jobs to get to the streets. The products produced by such small-scale enterprises can only be middle and low. Most of the diseases caused by the locks are caused by "raw materials." Small companies do not have raw material inspection departments, and there are no finished products inspection equipment, or companies deliberately do not check for cost savings. All these have caused the hidden troubles of unqualified sampling quality of locks.

The development trend of the lock industry in lock industry in China

According to the "2014-2020 Forecast Report on China's Lock Industry Market Supply and Demand and Development Trends" published by the China Reporting Hall, the development direction of China's lock industry is:

A high precision, high efficiency, high robustness, multi-function;

More than two specifications, more varieties; three standardization, serialization, generalization, display its characteristics;

The third process and technology should be strengthened from: cutting technology, stamping technology, die-casting technology, surface treatment technology, automatic assembly line and other aspects.

Niubium Parts include Pure Niobium Crucible Nb1,99.95% Niobium Boat,99.95% Niobium Screw and so on.Niubium parts can be made any size and configuration. Dimensions and tolerances are according to customer's drawings. Price depends on size, complexity, configuration, and additional requirements specified in the order .
Grade

Chemical composition, Max

C

O

N

H

Ta

Fe

W

Mo

Si

Ni

Hf

Zr

Nb-07

0.01

0.03

0.01

0.0015

0.1

0.005

0.03

0.01

0.005

0.005

0.02

0.02

NbZr-08

0.01

0.025

0.01

0.0015

0.2

0.01

0.05

0.01

0.005

0.005

0.02

0.8-1.2






Niubium Parts

Niubium Parts,Pure Niobium Crucible Nb1,99.95% Niobium Boat,99.95% Niobium Screw

Baoji Shengyuan Metal Material Co., Ltd. , https://www.baojisymetal.com