Does natural marble have radiation ? This can be said that many things in life are radiation, mobile phones, computers. TV, etc., radiation will cause some damage to the human body. Therefore, we need to have a comprehensive understanding of the radiance of natural marble, so that when it is selected as a decoration material, it will have a certain degree of selectivity, depending on the circumstances of their own home. Next, let's take a look at natural marble with radiation and how natural marble distinguishes between true and false.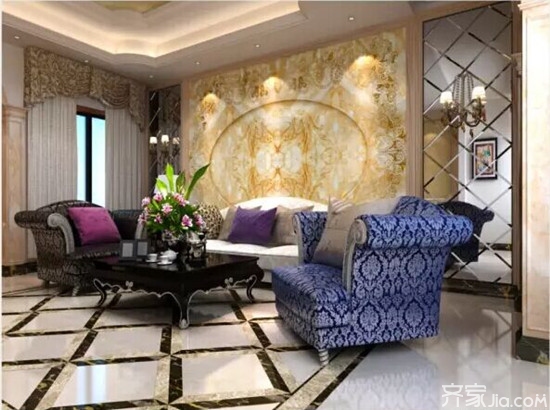 Does natural marble have radiation

In the natural world, natural radioactivity is an objective reality. Similarly, radioactivity is also present in natural stone products. The key is to see if it exceeds the national standards. Marble is made of limestone in sedimentary rock and metamorphosed by external factors such as high temperature and high pressure. Since the composition of calcite and dolomite is generally very low in radioactivity, the marble formed by the degradation of limestone with very low radioactivity is also very low in radioactivity.

Conclusion: The radioactivity of natural marble is generally very low and you can rest assured that you choose to use it. The stone that is laid in the room is best used in class A, and each species should have a corresponding inspection report.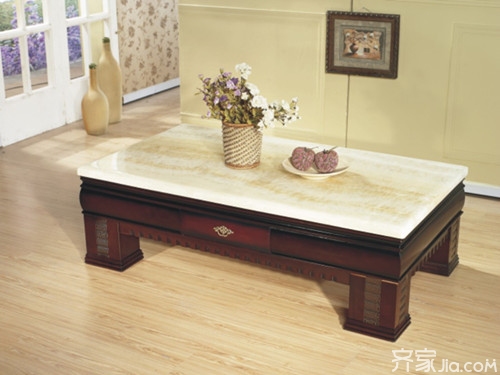 True and false discrimination of natural marble

Natural marble true and false identification method:

(1) Look at the texture: Each piece of natural marble has a unique natural pattern and color.

(2) Listen to the sound: In general, the knocking sound is crisp and sweet with good quality.

(3) Transparency: Natural marble has a high light transmittance, and it is illuminated by a lighter or flashlight on the back of the marble, which has high light transmittance.

(4) Dropping reagent: A few drops of dilute hydrochloric acid are added. Natural marble foams violently, and artificial marble foams weakly or does not foam.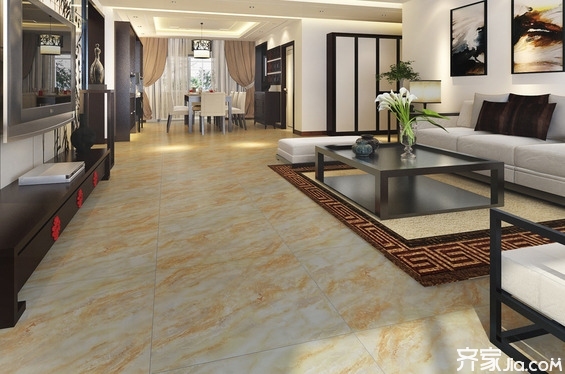 Natural marble furniture identification

High-quality marble furniture will use a whole block of stone raw materials to match the ratio of different parts of the material, the main part will have a large area of ​​natural lines, scrap will be used in the chair back, stigma and other parts to do embellishment. In the case of inferior furniture, scrap is used when preparing the material, and the surface is not changed.

The marbles used in furniture are generally imported red dragon jade, red ice jade, amber jade, rosin yellow, green jade stone, purple jade stone, crystal pearl stone, kylin jade, crane top red, amethyst, white crystal and other varieties, some of which Species need to be dyed, while sapphire, amethyst, and red dragon stone are all natural. Some inferior products will stain the low-grade white marble with fake sapphire, and the colors of these products are mostly unnatural green.

Whether the natural marble has radiation and whether the natural marble is true or false is briefly introduced here. I hope to help you. For more information, please visit this website. Stay tuned.

Marble marble tile

The coal carrier activated carbon has well-developed pore structure, good adsorption property, high mechanical strength, easy to repeat regeneration, low cost, and so on, it is used for purifying the poisonous gases, treating the waste gas, purifying the industrial and domestic water, and recovering the solvent.

Use: Used in the treatment of waste gases containing sulfureted hydrogen, methyl merecaptan, sulfur dioxide, methyl sulfide, dimethyl sulphide etc.

Spec.:
| | | | | | | | |
| --- | --- | --- | --- | --- | --- | --- | --- |
| Model NO. | Moisture(%) | Strength(%) | Carbon tetrachloride(%) | Packing density(g/L) | Load content(%) | H2S(g/cc) | Grain diameter(mm) |
| TZK-3070 | ≤15 | ≥95 | ≥70 | ≤660 | KOH 6.0-8.0 | ≥0.140 | Φ3.0 |
| TZK-4070 | ≤15 | ≥95 | ≥70 | ≤650 | KOH 6.0-8.0 | ≥0.140 | Φ4.0 |
| TZK-6070 | ≤15 | ≥95 | ≥70 | ≤630 | KOH 6.0-8.0 | ≥0.140 | Φ6.0 |
| TPK-4×8 | ≤15 | ≥95 | ≥60 | ≤580 | KOH 5.0-7.0 | ≥0.140 | 3.6-3.8 |
| TPN-4×8 | ≤15 | ≥95 | ≥60 | ≤580 | KOH 5.0-7.0 | ≥0.140 | 3.6-3.8 |
| TZI-4070 | ≤15 | ≥95 | ≥70 | ≤650 | KI 2.0-6.0 | ≥0.140 | Φ4.0 |
| TZS-4060 | ≤15 | ≥95 | ≥60 | 530-560 | S 10.0-12.0 | - | Φ4.0 |
| TPP-30×60 | ≤15 | ≥95 | ≥60 | - | H3PO4 5.0-15.0 | - | 30×60 meshes |
Coal Carrier Activated Carbon

Coal Carrier Activated Carbon,Coal Activated Carbon For Catalyst Carrier ,Coal Column Activated Carbon,Commercial Activated Carbon

SHIZUISHAN ZhongShi activated carbon co,.ltd , https://www.zscarbonchina.com